Rodents come in many shapes and sizes. All are well adapted for survival in the wild, all are curious and explorational, and some are highly likely to visit your home from time to time. Because of this, St. Charles homeowners frequently have to deal with rodents in and around their homes. Unfortunately, you will likely be one of them. Once rodents get in your home, they will want to stay in your home. If the infestation persists for any length of time, and because rodents breed fast, their population will swell.
House rodents can spread diseases and damage property, but not if they are taken care of quickly. The seasoned technicians at Pest Control Consultants know exactly how to deal with all manner of rodents, and we do not want them in your house any more than you do. Call us today, and let us be your St. Charles pest control experts.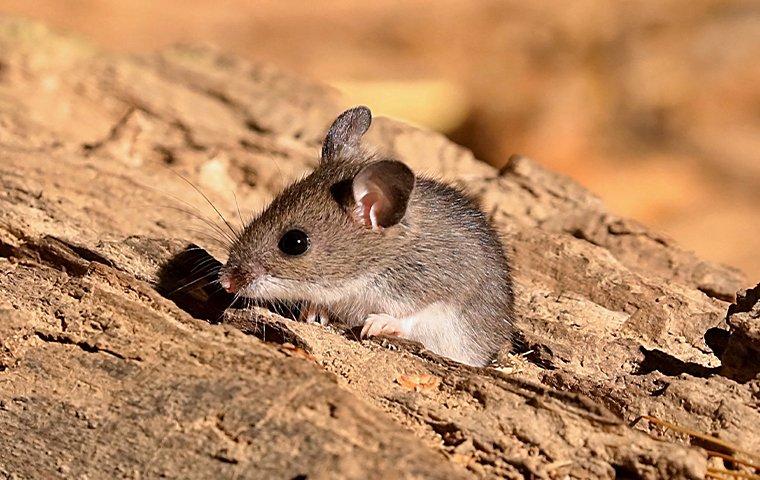 Common Types Of Rodents That Invade St. Charles Homes
Here is a list of common rodents that may infest your St. Charles home:
Squirrels generally prefer to stay outside but like attics and eaves in cold weather.
Deer mice are outdoor mice that will migrate indoors during cold weather.
House mice love to stay inside. They are the most common house rodent and can be destructive.
Brown rats prefer open fields, but your house looks good to them in the winter.
Norway rats easily reach one pound in body weight and are known to carry diseases.
Roof rats like to live up high and prefer attics. Infestations are hard to catch.
Above are only a partial list of rodents you may have to deal with. Each has different habits and behaviors, and Pest Control Consultants knows how to handle every one of them. If you discover a rodent infestation in your home, do not delay. Call us immediately, and let us utilize our years of experience and professionalism to get rid of rodents.
Rodents Around Your Home Can Spread Disease And Cause Damage
Rats and mice are known disease carriers. They love exploring sewers and trash and do not care how nasty those places are. Unfortunately, they can pick up pathogens and bacteria that lead to salmonella, leptospirosis, hantavirus, tularemia, and rat bite fever. You do not have to have direct contact with rats or mice to be exposed. All they have to do is walk across your countertops, dinnerware, and food stores and forage through your cabinets, to leave dangerous bacteria behind. You can get exposed without even seeing a rat or mouse.
If you need rodent control for your home, do not delay. Call Pest Control Solutions, and our skilled technicians will help you get rodents out and your peace of mind back.
Four Practical Rodent Exclusion Tips For Around Your Home
Here are some tips to help lower your chances of having to deal with rodents in your home:
Seal your trash: Rodents love garbage. It is the number one thing that attracts them.
Clean your yard. Old woodpiles, lawn clippings, and brush piles house rodents.
Seal your home. Do a good job because mice can fit through dime-sized holes.
Keep your house clean. Crumbs and exposed food are like a rodent welcome mat.
These tips can help reduce the chances that rodents will visit your home, but nothing can ultimately prevent them from coming. When you see rodents, call Pest Control Consultants. We know how to get rid of rodents, and we can get rid of yours.
The Most Effective Rodent Control For Your Home
Rodents come in various forms and can all be very difficult to control using DIY methods. In fact, DIY methods may allow rodent infestations to grow worse because they often miss many of the pests while lulling you into thinking you've got a handle on them.
Do not try to face a rodent infestation in your home by yourself. Instead, let Pest Control Consultants work with you to get rid of rodents and restore your peace of mind. Call us today for all of your rodent needs.