In a world full of pests, diseases, and dangers, rodents are arguably the worst combination of all three. Mice and rats are just two of the many species of creature falling under the category of "rodent." Rodents are often characterized by their large and continuously growing pair of frontal incisor teeth. In the case of mice and rats, their long pink tails, furry bodies, and large ears help them stand out from other species. Rodents are no strangers to destruction, and often revel in unkempt, dirty, and ruined spaces. In fact, they are a household health hazard of the worst degree.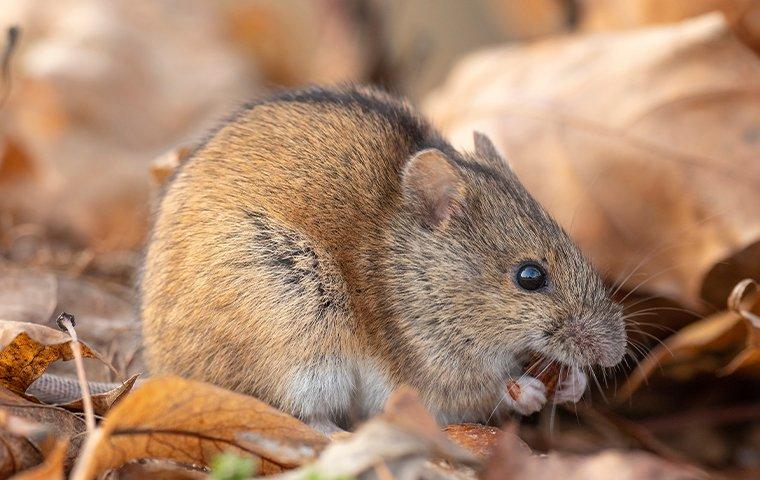 The Many Health Hazards Of The Average Dekalb Rodent
Rodents create more than just a little havoc in the homes they infest. By creeping around in unsavory and even unsafe areas in order to find food, these creatures transport quite a large number of pathogens to clean Dekalb homes. Rats and mice are both capable of spreading illnesses such as:
Hantavirus
Leptospirosis
Tularemia
Salmonellosis
lymphocytic choriomeningitis (LCM)
Adult respiratory distress syndrome (ARDS)
Some illnesses, including hantavirus, don't need to be spread from physical contact. Microscopic water droplets from rodent waste may come into contact with your mouth, nose, or eyes, spreading the virus. Rodents chewing through or otherwise contaminating food items may also spread several of the above illnesses. Many of the above diseases, including LCM and ARDS, will require intensive care and even hospitalization in serious cases.

Unfortunately, the list doesn't stop there. Rodents are also capable of digesting and storing the eggs of various parasitic species, many of which will hatch from the creature's carrion or excrement. Once the parasites are old enough to venture out from their point of hatching, they may find a new host in the form of a nearby human or pet.

The constant gnawing of household rodents poses another enormous risk to Dekalb homeowners. By chewing on everything from clothing and wallpaper to wiring and piping infrastructures, rodents can quickly destroy your home and belongings. Failure to root them out of the house will only result in a more serious infestation, and thus a more serious situation.
Want help? Start by getting a free rodent inspection through the professionals at Pest Control Consultants now.

Need Help? Get Answers With Pest Control Consultants
More than simply being a health hazard, rodents may affect other aspects of your household wellness and security. The threat of contamination or physical damage makes many homeowners on-edge and concerned for their family. The costs of cleaning up contaminated food items and the other less-delightful gifts rodents leave behind may be expensive both to your wallet and your peace of mind. The stress and shame involved with hosting a pest infestation may create significant friction between yourself and loved ones both in and outside of the home.

There is never any reason to wait before having rodents eliminated from your household. Get the job done safely, efficiently, and effectively with help from the experts at Pest Control Consultants today. Certified rodent control specialists with over 30 years of hands-on experience, the pros at Pest Control Consultants have the answers you need to all your mouse or rat concerns. We implement only the most up-to-date procedures, vetted practices, and safest treatment products on the market today. We're here for you through anything, offering same-day services and pest-free guarantees to all our Dekalb customers.

See your pest-free future by trusting in the professional team at Pest Control Consultants now. Our team is standing by to take your questions, concerns, or inquiries at any time during our service hours. Don't let rodents get the best of you this winter. Get a new lease on a rodent-free lifestyle with some help from the folks at Pest Control Consultants today.