What's more intimidating than a nest of sleepy termites? The sight and sound are enough to give any St. Charles homeowner nightmares. These pests can cause significant damage, estimated at $30 billion annually. If not handled properly by a professional St. Charles Pest Control firm, the problem might blow out of control. As such, if you see signs that there may be a termite infestation in your home, don't hesitate to get in touch with a pest exterminator right away.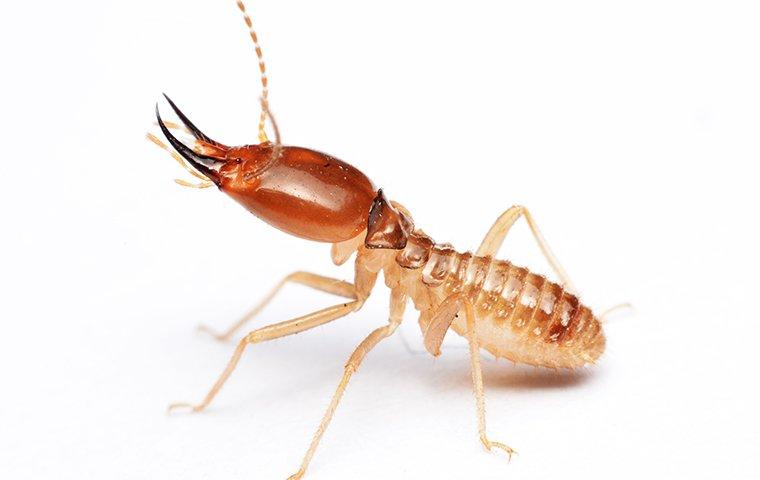 What Termite Signs To Look For
To tell whether you have termites in your home, you should know what signs to look for. They include:
Termites In Or Around Your Home: Termites are often found in mud tubes, which look like pencil-sized dirt tunnels on your walls.
Mud Tubes: Termites use mud as a protective barrier from predators and the elements. If there are pencil-sized dirt tunnels near your home, it's likely a sign of an infestation.
Wood Damage: Termites eat away at the wood in your home, so if you notice any buckling or holes in your walls, floors, ceilings, or furniture, it might be time to call for help.
Swarming Termites: Termites swarm to mate and start new colonies. If you see a large number of termites flying around your home, there's likely an infestation.
Do you have a termite problem in your St Charles home? Call the best termite company near you for help today. They'll promptly get rid of termites in your home.
Schedule A Termite Inspection
If you suspect you have a termite infestation in your home, you should have a termite inspection done as soon as possible. The sooner the problem is found and treated, the better off your home will be.
A reputable termite specialist near you will be happy to provide you with a free inspection of your home. They'll look for signs of an infestation and determine whether or not there are termites on the property. They'll also suggest treatment options based on their findings from these inspections.
As tempting as DIY termite and pest control solutions may seem, they're usually less effective than professional treatments performed by an expert exterminator.
Call an exterminator if you find evidence of termites in your property or suspect there might be a problem that needs to be dealt with quickly and efficiently.
Don't Wait To Treat An Infestation
Termites can cause significant damage to your home if not treated as soon as possible. This includes:
Termites eat away at the wood in your home, leaving unsightly and expensive damage in their wake.
Termites can weaken wooden beams and joists, increasing the risk of a fire in your home.
Termites can also contaminate your food and damage important documents and furniture.
Termite control is best left to the professionals. Call the best termite company near you to secure your home and get rid of termites.
How To Keep Your Home Termite-Free
In addition to regularly scheduled termite inspections, there are a few things you can do to help keep your home free of these pesky critters:
Keep the yard clean and free of debris
Remove any fallen trees or branches
Store firewood away from the house
Ensure that all seals around doors and windows are in good condition
Fix any leaks around the home
These are just a few tips to help you keep your home termite-free. However, ultimately a termite specialist near you should be consulted to get the best advice for keeping your home safe from these pests.
Don't wait; call us at Pest Control Consultants for a free termite inspection today. You won't regret it.