A big part of life is investing and protecting our investments. For most people, the biggest investment they will ever make is their home. So, naturally, they take every precaution necessary to protect it. This could be anything from home insurance to general maintenance. If you are here today, you are likely looking for another way to protect your home, that is, against the destruction that termites can cause. The good news is, we have an answer for you here at Pest Control Consultants. It comes in the form of Termidor®.
What is Termidor®?
Termidor® is a termite-defense product that is undetectable to both drywood and subterranean termites. Made from a nonrepellent chemical technology, meaning it doesn't deter termites but rather eliminates them from their source, Termidor® has consistently proven its worth as the most effect termite control product on the market.
How Termidor® Works
Termidor® works to create a protective barrier around your home against termites. Applied by a trained professional, Termidor® is deposited in dug trenches around the base of your home where it remains virtually undetectable to humans and pets as it is both odorless and colorless. In addition, Termidor® starts working immediately. As soon as it is applied, there are immediate results. Existing termites are affected and future termites will meet a wall they cannot cross safely if they want to invade your home.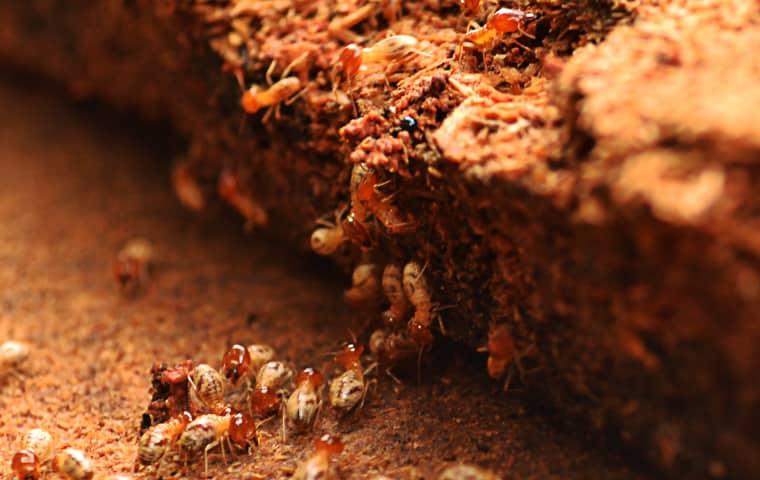 Why Now Is Prime Time To Invest In Termidor®
Although Termidor® is recommended at any time of year for your home's safety, we especially recommend it now as termite season has just started here in Illinois. This means your home is not just under threat by tunneling termites underground, but by flying termite swarmers as well. If you have not already set up a line of defense against termites, now is the time to do so, and the professionals here at PCC would be happy to lend a helping hand. To schedule an inspection for your home, or to have your very own Termidor® termite protection applied, contact us today. Our team of highly trained technicians is standing by and ready to find your solution.