Complete Pest Control Services In Clinton, IA
Beautifully situated right on the Mississippi, the town of Clinton, IA, is a fantastic place to settle down. With year-round, riverfront views, and all the small-town charm one could ask for, Clinton is truly a place that makes everyone feel at home. Unfortunately, that includes local pest populations. Pests also feel at home here, and they're eager to get into our homes and businesses in search of food, water, and shelter. If you own property here in Clinton, it's imperative you address your pest control needs, and that's what we're here for.

Pest Control Consultants is a family owned and operated company proud to bring you three generations of quality pest solutions. PCC has been servicing homes and businesses throughout Clinton County and the surrounding areas since the year 2000. Get in touch with us today to learn more about our pest control services.
Residential Pest Control In Clinton, IA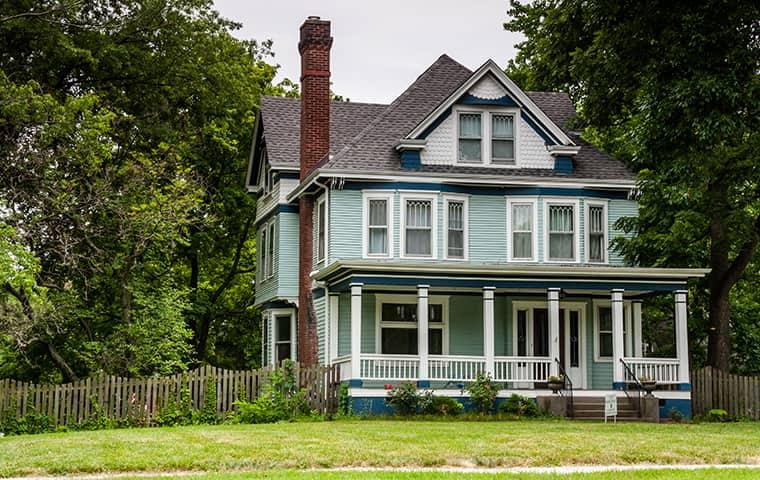 As a local homeowner, there's a lot on your plate. The last thing you need is a colony of ants or a family of cockroaches. No homeowner wants to face rodent activity or termites, and they certainly don't want to deal with bed bugs. Your Clinton home is vulnerable to all kinds of household pest infestations, and that why we're here to protect you.

We are proud to offer residential pest control services that are thorough and guaranteed. Our team of pest experts will work with you to develop an effective approach, and we return for follow-up visits throughout the year to make sure everything stays pest-free moving forward. Whatever your pest problems, we've got your back. Call PCC today to discuss your residential pest control needs.
Commercial Pest Control In Clinton, IA
A commercial pest infestation is a large-scale issue that every business owner should do everything in their power to avoid. The most effective way to guard your business is with professional pest protection. Here at PCC, our commercial pest control services protect a long list of businesses from pest infestations, some of which include healthcare facilities, schools, warehouses, restaurants, hotels, and many others.

After a thorough inspection, we determine any existing pest activity and conducive conditions, and we come up with a proper treatment plan to guarantee pest-free living moving forward. Our tried-and-true IPM (Integrated Pest Management) strategies guarantee pest-free conditions all year long so that you can operate business as usual, pest-free and protected. Call us today, and one of our pest experts will talk to you about your commercial pest control needs and how we can be of service.
The Benefits Of Professional Termite Control In Clinton
Discovering termite activity in your Clinton home or business can be devastating. Termites are wood-eating intruders that can cause serious damage to the structure of your property. As they gradually destroy the structural timbers of your property, you are at risk, both for safety reasons and financially. The best approach to effective termite control is to rely on the pest professionals.

Termites spread their populations throughout your property very quickly, causing widespread damage to the structure. Only a team of pest professionals can tackle the issue in a big-picture way that gives you lasting and ongoing protection you can depend on.

While there are many DIY termite treatment methods on the market, It's much more effective and economical to rely on a team of pest professionals. If you attempt to deal with the problem on your own, not only do you put yourself in danger, but you end up spending more money in the long run. Get in touch with Pest Control Consultants for all of your termite control needs.
Five Ant Prevention Tricks For Clinton Homeowners
Here in Clinton, local ant populations grow very quickly, meaning if there is any act activity around your home, the situation can quickly turn into a full-blown infestation. That's why it's important to be proactive in your efforts to prevent ant activity. Here are five ant prevention tips for Clinton homeowners to keep in mind:
Maintain a high level of cleanliness and practice proper sanitation.

Take your trash out often, and make sure it is kept outside in a lidded bin.

Eliminate standing water and any sources of excess moisture.

Eliminate all access points and seal all cracks and crevices around the outside of the home.

Keep branches, trees, and bushes well-trimmed and directed away from the house.
For comprehensive ant prevention services that guarantee year-round protection for your home, look no further than the team at Pest Control Consultants. We're here to address all of your ant control and prevention needs, and we promise to deliver the lasting results you deserve.
Request Your Free Inspection
Complete the form below to schedule your no obligation inspection.