Effective & Affordable Pest Control For St. Charles, Illinois
About 40 miles west of Chicago and located in the Illinois counties of DuPage and Kane, lies the city of St. Charles. With plenty of parks, bike trails, theaters, and a spunky downtown area that makes you feel like you've taken a step back in time, St. Charles can be a great place to visit, and an even better place to live.

Like many other locations in the United States, our corner of America still remains home to many common, invasive pest species. Rodents, bed bugs, mosquitoes, termites - we have them all. At Pest Control Consultants (PCC), we provide St. Charles residents with all that they need to have a pest-free property. We implement the most effective pest control services possible by combining our perimeter defense products and integrated pest management services. Rest peacefully knowing our pest technicians have your back when you contact PCC!
Residential Pest Control In St. Charles, IL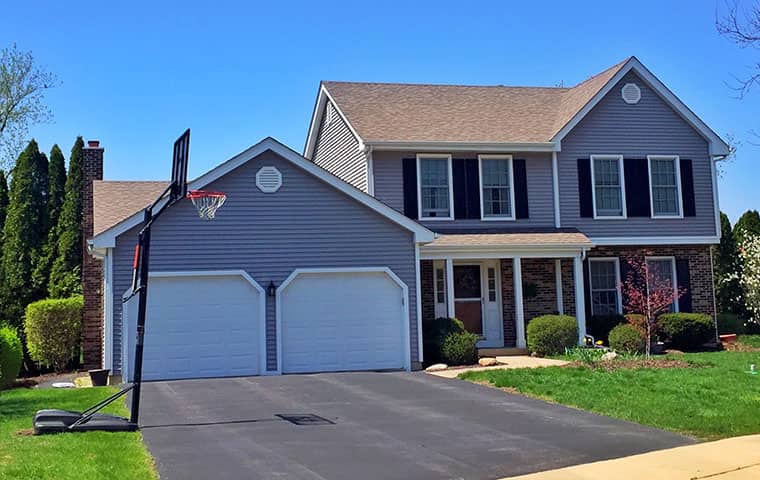 Without the protection of a quality pest control program, your St. Charles home is under threat of a pest infestation this year. All of the products, services, and treatments we offer here at PCC are designed to permanently remove pests from your home, and protect against pests in the future. When pests move into your household, your family, pets, home, and personal items run the risk of being hurt, damaged, or destroyed. With three generations of trusted professional service technicians, you will always have the best care and quality treatments from our pest control family.
Reach out to the licensed pest experts here at Pest Control Consultants, and learn more about our environmentally-responsible pest control programs!
Minimize Mosquito Exposure In St. Charles, Illinois
Everyone has had the chance to run into a mosquito or two in their lifetime. It never matters where you've lived, mosquitoes are pests that nobody ever finds enjoyment in meeting. When temperatures become warm enough for mosquitoes to become active, it is quite beneficial to understand how you can help minimize your mosquito exposure and avoid being bitten.

To avoid mosquito bites this year, keep the following prevention tips in mind:
Mosquitoes, like many other insect pests, are attracted to properties with moisture. Reduce moisture on your property by clearing your gutters, emptying items that have collected water, and eliminating sources of standing water on your property.

When hiking, try your best to stay away from thick brush and trees by sticking to the center of the trail.

Trim your grass, trim back thick foliage, and remove piles of leaves and other damp organic materials that provide shade and moisture for mosquitoes.
Keeping mosquitoes off your St. Charles property can be difficult to do alone, especially considering that mosquitoes may travel from your neighbor's yard into yours - which you don't have much control over. With quality treatments and services from the team of pest professionals here at PCC, you can protect yourself, your property, and the environment. Contact us for more information on how our mosquito services are implemented.
Commercial Pest Control In St. Charles, Illinois
When your business is under any kind of threat, you would do almost anything to make sure your business remains protected, right? Well, many business owners often overlook the need to secure pest protection for their company property. Unfortunately, without that protection, pests have the ability to damage products, disturb customers, and become a danger to your employees.

Here at Pest Control Consultants, we are happy to keep your St. Charles property protected with one of our pest control programs. We include services such as rodent control, liquid treatments, and integrated pest management to keep your business property protected year-round. Don't let pests ruin your reputation or your products this year. Instead, contact one of the pest control experts here at PCC for all of your pest control solutions!
Protect Your St. Charles, Ilinois Property From Termites
Did you know that termites are responsible for over 5 billion dollars in annual property damage? These silent insect pests are like the secret agents of pests, for which they've received the nickname "silent destroyers." This is because termite colonies often stay undercover for several years at a time, causing massive amounts of damage to both homes and businesses.

Keep your St. Charles property safe from the damage of termites with an effective pest solution from the licensed pest technicians here at Pest Control Consultants. Our termite treatment plans include Termidor liquid treatments, as well as board care treatment services that apply termite treatments directly to the floorboards of your home. If termite treatment and prevention is what you're looking for, look no further than PCC. Contact us to learn more about how we can help!
Request Your Free Inspection
Complete the form below to schedule your no obligation inspection.