You are proud of your La Valle home. It's taken time, money, and effort to get it to where you want it to be, and you are proud of your home and what you've accomplished with it. A house needs maintenance on an ongoing basis to stay in tiptop shape, and you don't want anything getting in the way of that.
Cockroaches can definitely get in the way of your ability to enjoy your home and count as an unexpected - and unwanted - surprise. Roaches are common in La Valle, and they are becoming an increasingly common problem all over the country. Cockroach pest control is essential.
Cockroach control in La Valle is critical if you want to keep your home safe and happy. If roaches come to visit you, Pest Control Consultants can come too - to get rid of them. Call us today for help with cockroaches.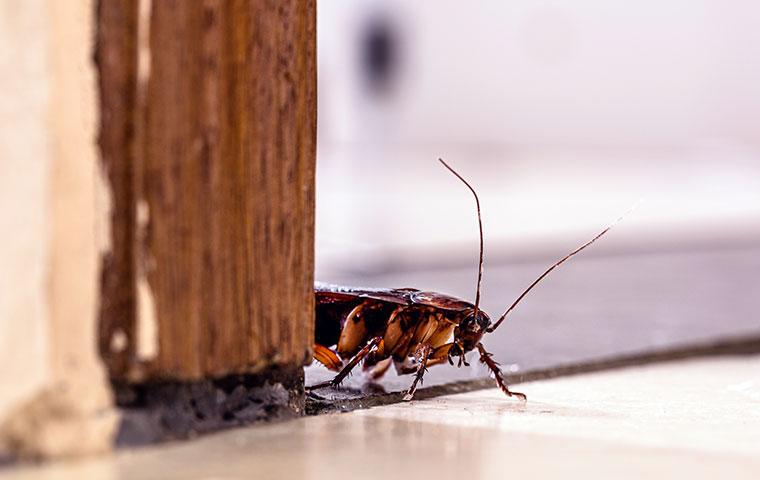 Physical Characteristics Of Roaches: How To Identify Them
Since cockroach infestations are common in your area, you will likely have to deal with them at some point. Here are some identifying characteristics of cockroaches in La Valle:
Cockroaches grow up to approximately 2 inches long.
They have long antennae for their size.
They have wide, flat, oval-shaped bodies.
Roaches have six legs.
Roaches are often dark-brown to black in appearance. Some of them may have lighter bands of color.
Cockroaches are wary insects that can detect danger well and can run surprisingly fast to avoid it.
Roaches have wings but do not fly well. They will generally only fly short distances to escape danger.
Pest Control Consultants know how to identify roaches, and we know what to do when we find them. If you have a cockroach problem and need cockroach removal - or think you might - contact us. Our thorough inspections can locate any roach infestation, and we can promptly eliminate it.
Health Risks: Cockroaches Spread Disease And Trigger Allergies
Roaches are naturally curious. They will explore every aspect of their environment, and nothing gets past them. They will readily explore areas like sewers, garbage, carcasses, and other nasty places and can get exposed to things like E. coli, salmonella, and staphylococcus. If roaches get exposed to these things and then enter your home, they can track these infectious pathogens onto your furniture, counters, and dinnerware. You can then come into contact with these pathogens without even seeing the first roach.
Don't risk your family's health and safety with roach infestations. Get in touch with Pest Control Consultants so that we can remove roach infestations and help you keep your family safe.
Effective Ways To Keep Roaches Out: Essential Prevention Measures
Given that roach infestations can potentially harm you and your family, here are some ways that you can potentially decrease your chances of encountering them in your home:
Seal garbage: Exposed garbage outside your home can attract roaches. Tightly seal outside garbage to deny roaches this opportunity.
Eliminate clutter: Eliminate clutter to remove a prime roach magnet from your yard.
Seal your home: Roaches can exploit small openings to access your home. If you want to get rid of roaches, sealing your home is a great start.
These tips can help you decrease the chances of roaches coming to visit. If they still come and you need a good cockroach exterminator, contact us at Pest Control Consultants. We have extensive experience successfully dealing with roach infestations, and we want to add you to our list of satisfied customers. We are your area's local cockroach control experts.
Professional Roach Extermination: Call The Experts Right Away
Roaches in your home can ruin your happiness and ruin your health. If you have roaches, call us quickly for safe, effective home pest control in La Valle. Pest Control Consultants can get it done.