Effective Mosquito Control Solutions For Northern Illinois, Eastern Iowa, And Central Wisconsin Homes & Businesses
If you're tired of dealing with disease-spreading mosquitoes and the itchy bites they leave behind, we can help! At Pest Control Consultants, our mosquito treatments eliminate these biting pests at the source, giving you and your family the peaceful backyard experience that you deserve! Our mosquito control services in St. Charles work to protect your property from mosquitoes as well as a variety of other common yard pests such as fleas, ticks, and ants. Our environmentally-conscious mosquito control products produce immediate results, eliminating mosquitoes in all stages of development and preventing their resurgence by interrupting their breeding cycles and effectively halting their reproduction.
Our Mosquito Control Process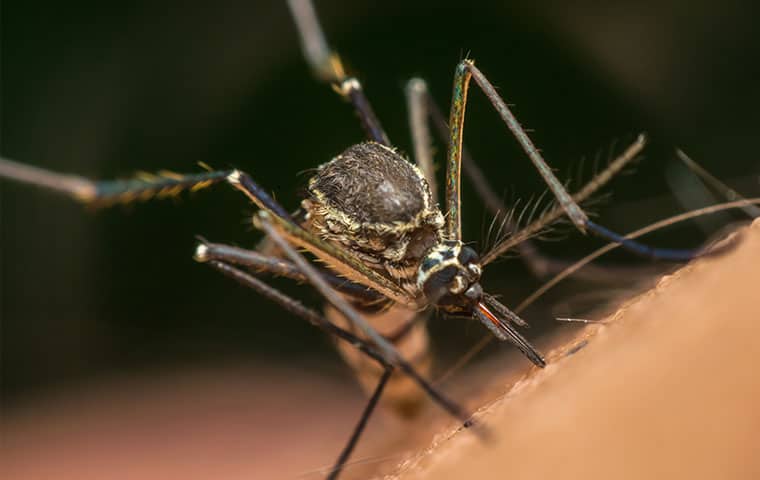 Professional Inspections
When servicing your yard for mosquitoes, we'll start by performing a thorough inspection of your outdoor space, paying careful attention to two areas:
Breeding sites (areas of standing water)

Resting sites (shaded and/or overgrown areas)
During this inspection, our technicians will locate any potential breeding areas and shaded areas that could function as resting spots during the day as well as any other conditions in your yard that are conducive to mosquito infestations.
Mosquito Treatments
Once we've determined the areas of your property that are likely to be mosquito breeding and resting sites, we'll treat those areas with our backpack misting system. This treatment works to eliminate both adults and mosquito eggs.
Follow-Up Services
Our mosquito treatments can be performed on a one-time basis for special outdoor events or as a monthly service. However, whichever service you choose, we recommend keeping your grass trimmed and eliminating any areas of standing water on your property to help keep mosquito populations on your property down in between treatments.
If you're looking for quality mosquito protection for your property, we can help. Our friendly, licensed mosquito control specialists provide mosquito control services to properties in Dixon, DeKalb, St. Charles, Sycamore, and beyond. To get started with our professional home pest control and commercial mosquito exterminator services, contact Pest Control Consultants today!
Request Your Free Inspection
Complete the form below to schedule your no obligation inspection.