Pest Control Consultants is a family-owned business that has been serving Northern Illinois for three generations. We know bugs! Better yet, we know Northern Illinois bugs, and how to keep them out of your home. We are a company of locals serving locals. And because we are locals, we frequent the very businesses that we serve, and count our residential customers as friends. We want to see our communities thrive, and our families grow. Pest Control Consultants contributes reliable residential pest control and commercial exterminator programs to keep us a bug and rodent-free community, ensuring that we all remain all safe and healthy.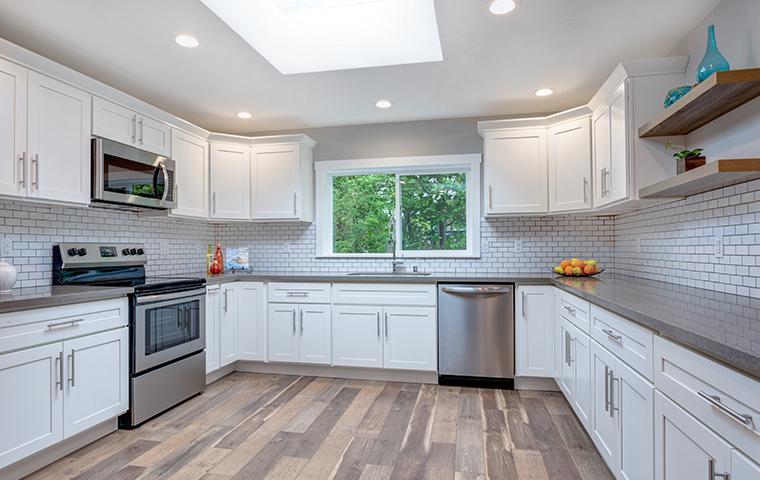 Year-Round Problem
Pests are a year-round problem. They are either thriving in the warmer months or seeking refuge indoors in the colder months. Either way, they are an issue. Most Illinoisans wouldn't complain about wasps or bees in the winter, so we can definitely scratch those off the year-round list. That leaves several that remain.
Rodent control: Such as mice, rats, squirrels, and raccoons. Not only are they awful, but they also spread germs, and poop and pee everywhere.

Bed bug control: This can be a sensitive and potentially harmful infestation. We will handle this problem quickly and discreetly.

Flea control: We will handle the property, but you have to handle the pets.

Spider control: Depending on the variety of spider, they are fairly easy to deal with.

Cockroach control: They can be tricky, but never fear! We shall prevail.

Termite control: This is a serious issue, and may require more than a quarterly service.
All of these pests and more can be so much more than a nuisance. The above-listed pests can carry diseases, or cause major problems for your home or business structure. In the case of a business, your operating license could be in jeopardy.
Case By Case Basis
Oftentimes people choose to treat their pest problems on a case-by-case basis, thinking that it will save them money. It doesn't. Actually, it's just the opposite. This is no different than buying in bulk at the supermarket. We all know that's the most cost-effective option, but we often don't because the cost is perceived to be higher at the moment. When you add in all the small pesticide items that you purchase over-the-counter throughout the year, the cost of that one-time visit just tripled.
Quarterly Pest Control Program
Both our residential and commercial programs are designed with the customer in mind.
Residential - For our residential customers, we have three tiers of service to choose from, all backed by our 100% service guarantee. The Quarterly Pest Control Program consists of four basic visits a year.

Commercial - For our commercial customers, we offer a much more tailored approach, due to the various types of clients we serve. This means understanding that a hospital and an industrial complex will have drastically different needs.
Regardless of who our customer is, we offer a stellar perimeter defense system with an Integrated Pest Management approach to provide the best pest control available. This is so much more effective than attempting to do this on your own. When you partner with Pest Control Consultants, we take on the responsibility for pest control problems. If you find a spider in your shower or a mouse in your business, no worries. Just pick up the phone, and we will handle it.
Pest-Free Is Stress-Free
A partnership with Pest Control Consultants can keep your Dixon property pest-free, while easing stress. We will arrange a service schedule that suits your needs, and is most effective for your type of business or home schedule. Call today for a free estimate.