Bed bugs are one of the bugs that you definitely do not want in your home, as they serve no beneficial purpose and can cause a lot of health and psychological issues ranging from painful bites to chronic sleep deprivation. Are bed bugs taking over your Clinton home? Read on to learn more about all the ways that bed bugs can get into your home, get educated on why do-it-yourself bed bug control methods usually fail, and what you can do to get rid of them safely and effectively. If you are struggling with an infestation, Pest Control Consultants provides pest control in Clinton you can rely on.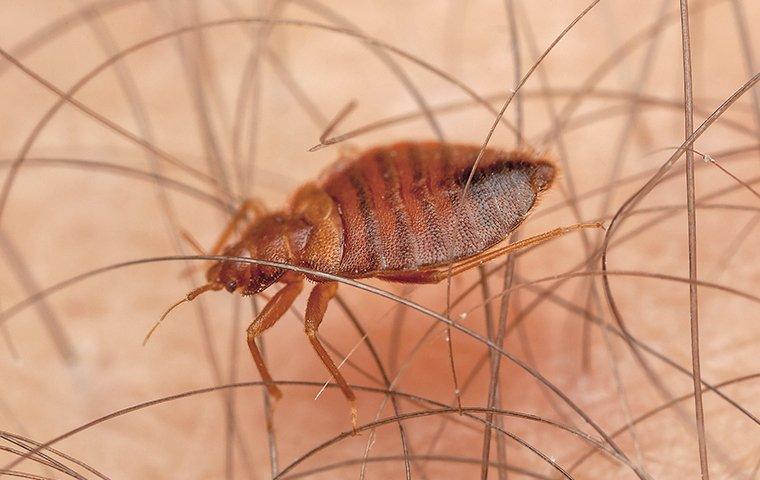 What Are Bed Bugs?
Bed bugs are tiny insects that feast on human blood. They are a highly resistant pest that can be difficult to exterminate as they are becoming more resistant to traditional treatments and have a strong, flat exoskeleton, making them nearly impossible to crush. While getting rid of them with the help of a professional pest control company is a safe and effective option, it can take a while to recognize a bed bug infestation, as you might attribute your bug bites to other insects. If you think you might be dealing with these dangerous invaders, local pest control for bed bugs can help you get rid of them for good.
All The Ways Bed Bugs Can Get Into Your Home
There are many ways bed bugs can get into your home. For example:
Neighbors: If your neighbors' apartments are infested by bed bugs, it is often only a matter of time until they make their way into yours.
Suitcases: If you or someone in your home spent time in a hotel where bed bugs were present, they could have hitched a ride into your own bedroom.
Used furniture: While purchasing old furniture can be a smart environmental and financial choice, some of them can be infested with bed bugs.
Used clothes: Just like with furniture, bed bugs can survive on clothes long enough to establish themselves in your house. Incredibly enough, bed bugs can also travel on old books.
If bed bugs have made their way into your home, do not waste time before treating the infestation. The longer you wait, the harder it will be to exterminate them. While do-it-yourself treatment methods can seem like a good idea, there are many reasons why they usually fail.
Why Do-It-Yourself Bed Bug Control Methods Usually Fail
There are many reasons why do-it-yourself bed bug control methods usually fail. For instance:
Bed bugs reproduce quickly: Each female bed bug can produce an egg a day, and they can reproduce relatively soon after hatching.
Bed bugs are very small with a hard exoskeleton: You are unlikely to catch or crush a bed bug like you might another insect.
Bed bugs can survive a long time without food: Because bed bugs don't need to feed often, they can live in your home for an entire year if the conditions are right.
Different stages of the life cycle require different treatments: To fully eliminate an infestation, you need to get rid of them at once at all stages of their life cycle, which can be difficult. If eggs are left behind, they will quickly start a new infestation.
If you are looking for natural pest control for bed bugs, the experts at Pest Control Consultants can best advise you so you can tackle the issue effectively before it gets out of control.
Contact The Professionals At The First Sign Of Bed Bugs
Getting rid of bed bugs requires specific knowledge and expertise that only trained and licensed technicians can provide. After inspecting your home, they will provide you with a treatment plan to not only get rid of your current bed bug infestation but also prevent a new one from establishing itself.
Getting rid of bed bugs can be difficult and costly if your infestation has gotten out of control. When it comes to getting rid of these invasive pests, nothing can beat working with a professional company. For the best bed bug pest control near you, contact us today.